Coras goes West Coast this Fall at the PMI Global Conference,
October 6-8, 2018
Los Angeles Convention Center – West Building 1201 S. Figueroa Street,

Los Angeles, CA
At Coras, we value innovation and change. We're heading to #PMICon18 where you can see us at Booth #621. Check out our newest features and services for #PMO and #Enterprise. Start your agility journey by working smarter, and utilize tools that give you the holistic view; at the C-suite, for teams, or for the entire organization.
The PMI Global Conference brings together change makers from every business arena at one event. More than ever this year, we see how being agile in business helps organizations be responsive and stay competitive. Their theme encourages us all to "Be a Champion of Change," for us that means facilitating agility at all levels of the organization, from teams to program management to the Enterprise. Coras' BI/analytics, work boards, mind maps and iterative processes support program and work management and offer the transparency and performance that organizations need.
PMI Global Conference Speakers include: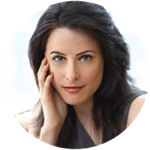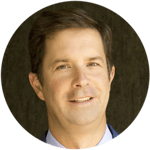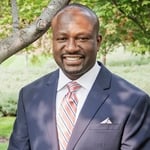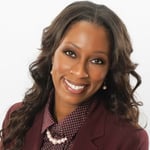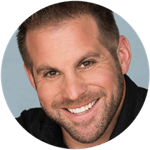 The Exhibit Hall at PMI Global Conference is the central hub of this year's program. Check out our booth and take part in fun activities to continue your learning or networking with colleagues and peers from around the globe.
Featured activities:
A main stage will feature revolving mini topics
Community Powered by PMI to help participants gain career insights from experts
LinkedIn™ Corner and Headshot Station
Playgrounds featuring hands-on learning sessions, topics and product presentations
PMI Escape Room enables participants to practice team building techniques and skill through practice
PM Wars tests your project management knowledge against other PMs
Technology Zone showcases the latest wearable and cool gadgets such as virtual reality gear, smart watches and other future tech trends
Wellness Pavilion for participants to take a break and focus on well-being: meditation station, receive a posture evaluation and more.
For more about the many features of Coras software, and to read interesting material on how we are innovating every day, check out the Coras blog pages for insight and strategies on business agility, program and project management, and more.
Learn more about Coras and how we support your Enterprise.
We help teams function with autonomy and performance. The Coras edition for Teams is the ideal tool for small group management, strategy and work.
CORAS
As the leader in business agility, CORAS is disrupting business-as-usual by creating a solution that takes the place of multiple software programs and combinations. Working independently or in tandem with clients' existing programs, CORAS provides aggregated data, iterative processes, reporting, mind maps, apps, and transparency throughout users' organizations. CORAS offers solutions in mid-market and enterprise level companies, including a flexible foundation for running your business; giving managers, project managers, and other stakeholders the tools they need to effectively manage their projects. This core work management functionality is supported by a wealth of other key features, including BI/Analytics and Process Improvement.
Coras Headquarters
7918 Jones Branch Drive, Suite 850
McLean, VA 22102

Sales Information
(703) 797 1881 ext. 41
info@Coras.com