CORAS ADVISORY BOARD
CORAS's strategy in support of the federal marketplace is guided by an Advisory Board of established professionals who bring significant experience, mentorship, and wisdom in working with Government contracting, technology vehicles, and agencies within the Federal Government through Executive 1 Holding Company, LLC (EX1).

Pat Sullivan
Pat Sullivan, former Executive Director of the Naval Information Warfare Systems Command has joined the CORAS Board of Advisors. Mr. Sullivan retired from federal service as a Senior Executive in July of 2020. He founded Pat Sullivan Consulting, LLC and joined The Roosevelt Group as a Senior Advisor to help clients sharpen their business strategy to compete and win in today's marketplace.
Pat is the former Executive Director of the Naval Information Warfare Systems where he led a global workforce of over 11,000 employees delivering and sustaining advanced information technology, communications systems, and cyber solutions to US naval, joint, and national forces worldwide. Pat's prior executive positions include Executive Director for the Navy's Program Executive Office for Command, Control, Communications, Computers, and Intelligence as well as the Director for Intelligence, Surveillance, and Reconnaissance at the Naval Information Warfare Center, Pacific.
Pat served on the Board of Directors for the San Diego Regional Economic Development Corporation from 2016-2020, the Advisory Board for the San Diego Cyber Center of Excellence from 2015-present, and the Advisory Board at the University of California San Diego for Electrical and Computer Engineering from 2001-2018. Pat Sullivan holds a master's degree in Electrical Engineering and Applied Physics and a bachelor's degree in Electrical and Computer Engineering, both from the University of California San Diego.

Michael Rossetti
Partner-in-Charge of the Washington, DC office of Lippes Mathias Wexler Friedman LLP (Lippes Mathias), Mr. Rossetti is Lippes' Public Law and Policy team leader, and leading advisor on federal issues, including issues arising before the Congress and federal government, including the Department of the Interior. Additionally, Mr. Rossetti advises clients regarding federal Indian law and state attorney's general issues and federal investigations.
Mr. Rossetti has a long and accomplished law and lobbying career, with nearly 30 years of experience in Governmental Investigations & Enforcement Actions, Indian Law, and Litigation & Dispute Resolution. Prior to Lippes Mathias, he served in several senior and leadership roles at Akin Gump Strauss Hauer & Feld LLP, U.S. Department of the Interior, Erie County Attorney's Office, former N.Y. State Office of the Advocate for Persons with Disabilities, N.Y. State Office of the Attorney General, and the U.S. Attorney's Office.

Gary k. Kessler
Mr. Kessler is the former Deputy Assistant Secretary of the Navy (Air Programs) and has served for over 35 years in the Senior Executive Service to the federal government in program management, engineering, flight testing, weapons, strategy, and budget.
Mr. Kessler is the founder of Kessler Integrated Systems Solutions, LLC, a consulting business offering a broad range of technical, management, and organizational efforts in support of the government, military, and industry. He also consults on strategic planning, program management, workforce development, systems engineering, and test and evaluation (T&E), primarily focused on U.S. Navy manned/unmanned platforms and weapon systems. Further, Mr. Kessler is a Board member for several businesses, including The Patuxent Partnership, and is the current President of the Southern Maryland Navy Alliance.
Mr. Kessler started his career as a flight test engineer and has a long career of working in the U.S. Navy to deliver high-performance capabilities within budgetary limitations and rigid timelines. His model-based systems engineering programs were some of the first of their kind, and he has long applied commercial best practices within the DoD to successfully run acquisition programs for NAVAIR, as well as directing all U.S. Navy and Marine Corps Unmanned Aviation programs. Mr. Kessler graduated from the University of Maryland in Aeronautical and Aerospace Engineering, and later received a Masters' degree in Business Administration. He is a graduate of the Defense Systems Management College, the Senior Executive Management Development Program, and the Leadership Maryland Program. Personal awards include the Secretary of Defense Superior Management Award, FCT Program Manager of the Year, ANA Edward H. Heineman Award, University of Maryland Glenn L. Martin Medal, and the Meritorious, Superior, and Distinguished Civil Service Awards.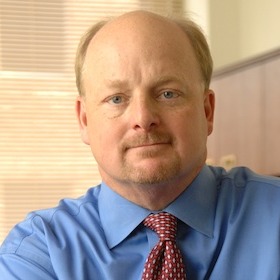 Larry Allen
Larry Allen is President of Allen Federal Business Partners, a consulting firm that works with some of the top government contractors. He has over 30 years of experience in the public sector arena supporting contractors, investment firms, and consultants with expert insight into various aspects of the federal market: spending trends, market leaders, acquisition policy, and shaping federal acquisition via coordinated government business campaigns.
Larry is a key advisor on how to sustainably grow the federal business and ensure compliance with federal contracting rules. His work has included engagements with many small and large contractors and has expertise with Indefinite Delivery Indefinite Quantity contracts, relationship development, and IT and professional services in federal market sectors. He also serves in litigation support roles, including experience as an expert witness, in a variety of federal contract compliance areas.
Larry previously led the Coalition for Government Procurement, a leading non-profit association of government contractors, for 20 years. He remains a strong advocate for common sense acquisition policies. Larry created and taught the Indefinite Delivery/Indefinite Quantity graduate course for George Washington University. He has written or contributed to four books on government contracting, including
Multiple Award Schedule Contracting
, and
The Secrets of Schedules Sales Success
. Larry is the author of numerous articles on federal acquisition in industry-focused periodicals and is a regular guest on Federal News Radio and on the WJLA-TV program "Government Matters."