Transforming Decision Making in the DoD
Make decisions faster and more efficiently than ever before with a FedRAMP High-Authorized Decision Management Application. CORAS & AWS supports your organizations mission through the last mile.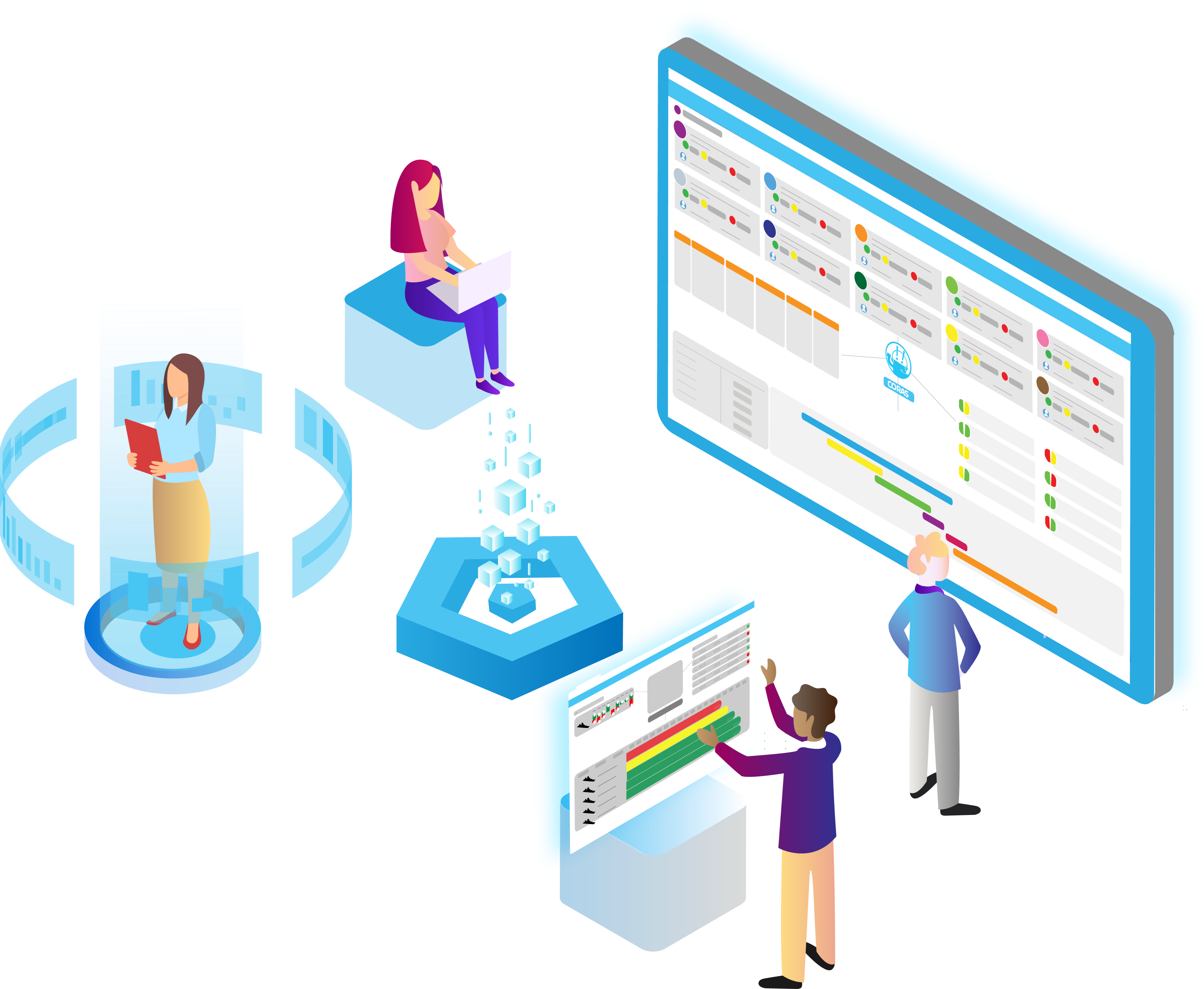 CORAS is an AWS Public Sector Partner with multiple AWS competencies. We integrate with AWS to supercharge leaders' decision-making with a live and interactive application for leaders to interact with their aggregated information, replacing educated guesses with data ingested from systems or spreadsheets where is it currently stored.
Say Goodbye To Disparate Data, And Say Hello To Real-Time Decision Making
Gone are the days of being overwhelmed with multiple disparate data sources and non-streamlined solutions to solve your problem. CORAS' EDMP on AWS GovCloud takes rapid no/low-code digital transformation with a focus on the DoD to the next level.
How To Drive Decisions To The Last Mile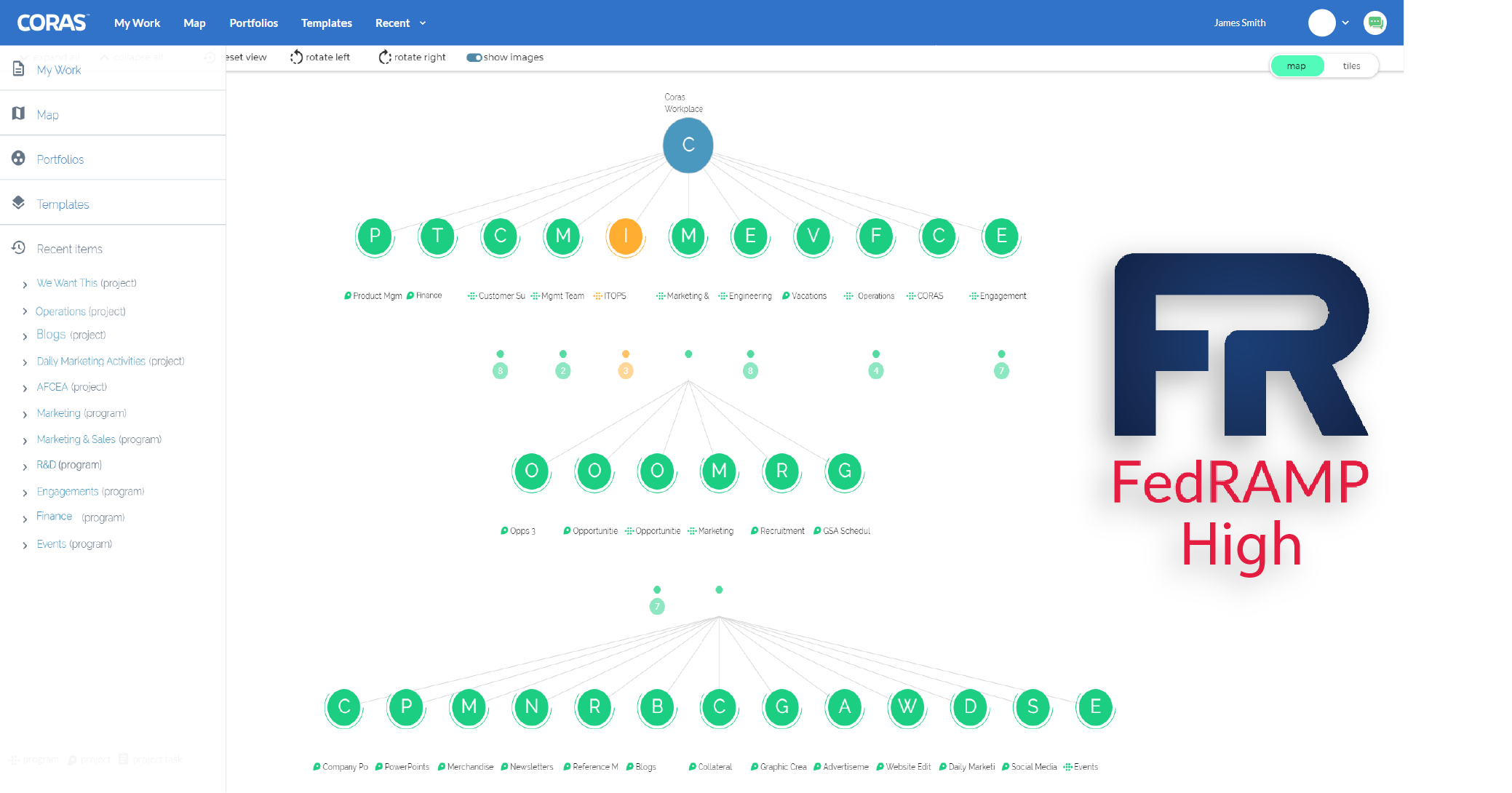 Reporting
Rollup a 360° view of your world
Available in NIPR &

SIPR

What-if Analysis

Corporate Views & Reports

Department Views & Reports

Project Views & Reports

Decision & Historical Snapshots

Automation Through Rules and Workflow
AI & NLP
The data relationships you didn't know were there
Cross Multidimensional Views

CORAS NLP Reads Documents & Texts Like a Human

Understands Meaning vs Keyword Searches

Can Run Similarity Analysis - Find Unknown Connections

Understands Acronyms, Synonyms, etc.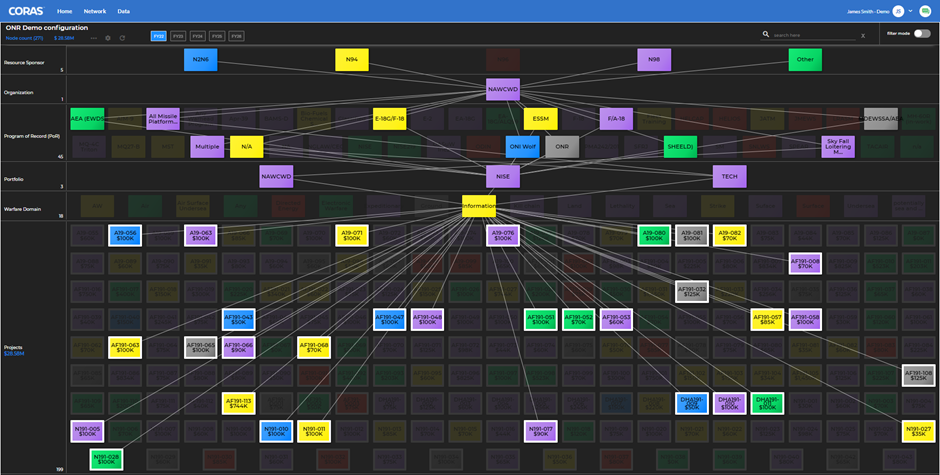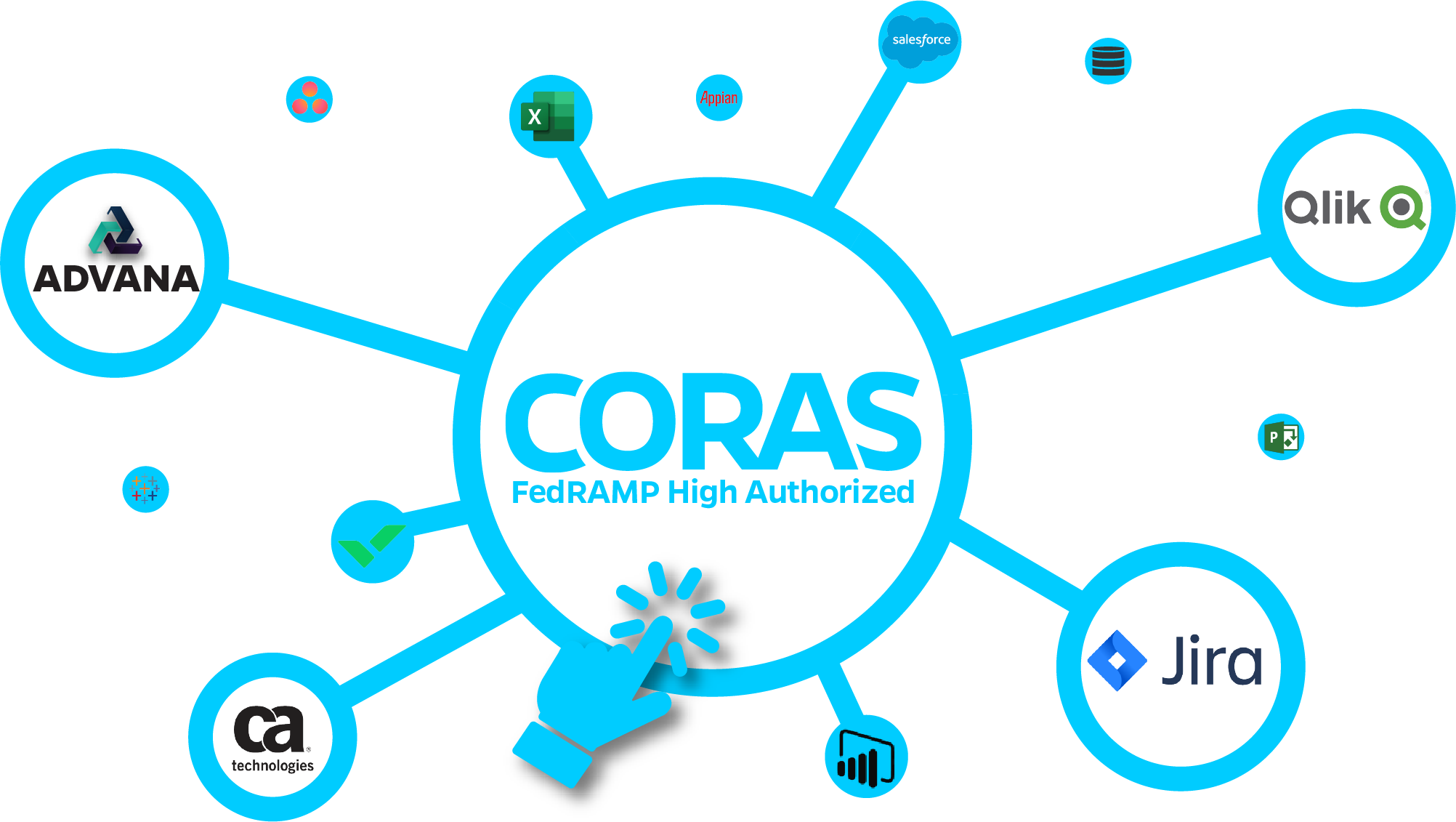 Aggregating Current Systems and Data
Bring it all together with our API engine
Analytics
Budget/Costs
Schedule
Resources
Requirements
Contracts/Procurement/Acquisition
Risks
Supply Chain Management
It's easy to use, navigate, and saves my team and my agency time via customizable reporting functions.
As a former ACAT ID Major Weapon system PM/DPM for a number of Naval Aviation programs……. where were you all 5 years ago, I could of used this.
The CORAS solution has been a huge value add to our Program Management group. The collaborative features in the tool have allowed us to become much more efficient in our implementation...
Cool product that allows us to make informed decisions quickly and without all of the hand-jamming and hours of data calls... CORAS is critical to how we make decisions and support our mission.
Frequently Asked Questions (FAQ)
What is AWS GovCloud?
AWS GovCloud (US) is designed to address specific regulatory and compliance requirements of US government agencies at the federal, state, and local level, as well as contractors, educational institutions, and other U.S. customers that run sensitive workloads in the cloud. Beyond the assurance programs applicable to all AWS Regions, the AWS GovCloud (US) Regions allow customers to adhere to U.S. International Traffic in Arms Regulations (ITAR), Federal Risk and Authorization Management Program (FedRAMP), and Department of Defense (DoD) Cloud Computing Security Requirements Guide (SRG) Impact Levels 2, 4, and 5. Visit AWS' Compliance Programs page for a complete list of U.S. compliance standards supported by AWS GovCloud (US).
Learn more on the AWS website.
How secure is my data on AWS GovCloud?
Through an inherited security model, applications hosted on and deployed by CORAS on AWS GovCloud are accredited at Impact Levels 4 and 5. This DoD-authorized platform meets the baseline security requirements of a cloud service provider (CSP) to host DoD mission data on their platform.
Have more questions?
Feel free to contact us with any further questions you have. We're here to help.
News
CORAS, a FedRAMP High enterprise decision management software as a service platform is now a member of the Amazon Web Services (AWS) Partner Network.
LEARN MORE
Talk with a CORAS representative to discuss your organization's mission and tailor a solution!