The Decision Maker's Decision Maker
Reducing the Mean Time To Decisions
Portfolio Optimization
Enterprise visibility, balancing, and optimization up and down departments
Budget Prioritization
Ensure the next dollar spent advances the mission
Product/Portfolio Rollup
Align products and prototypes with enterprise strategy
Strategic Roadmapping
Enterprise visibility to maximize strategy
Single Pane of Glass
One-stop-shop for decision makers — real-time data at your fingertips
Real-Time Business Insights
Interact with data, people, and processes in real-time – no more educated guessing
Cross-Functional Team Management
Bring teams together, align them with strategy, get more done
AI & NLP
Quickly evaluate large data sets and uncover correlations, dependencies, and duplications across projects and budgets.
What CORAS does for you
Brings multidimensional organizational views, decisions, actions, and accountability to organizations to hit their goals and stay on mission.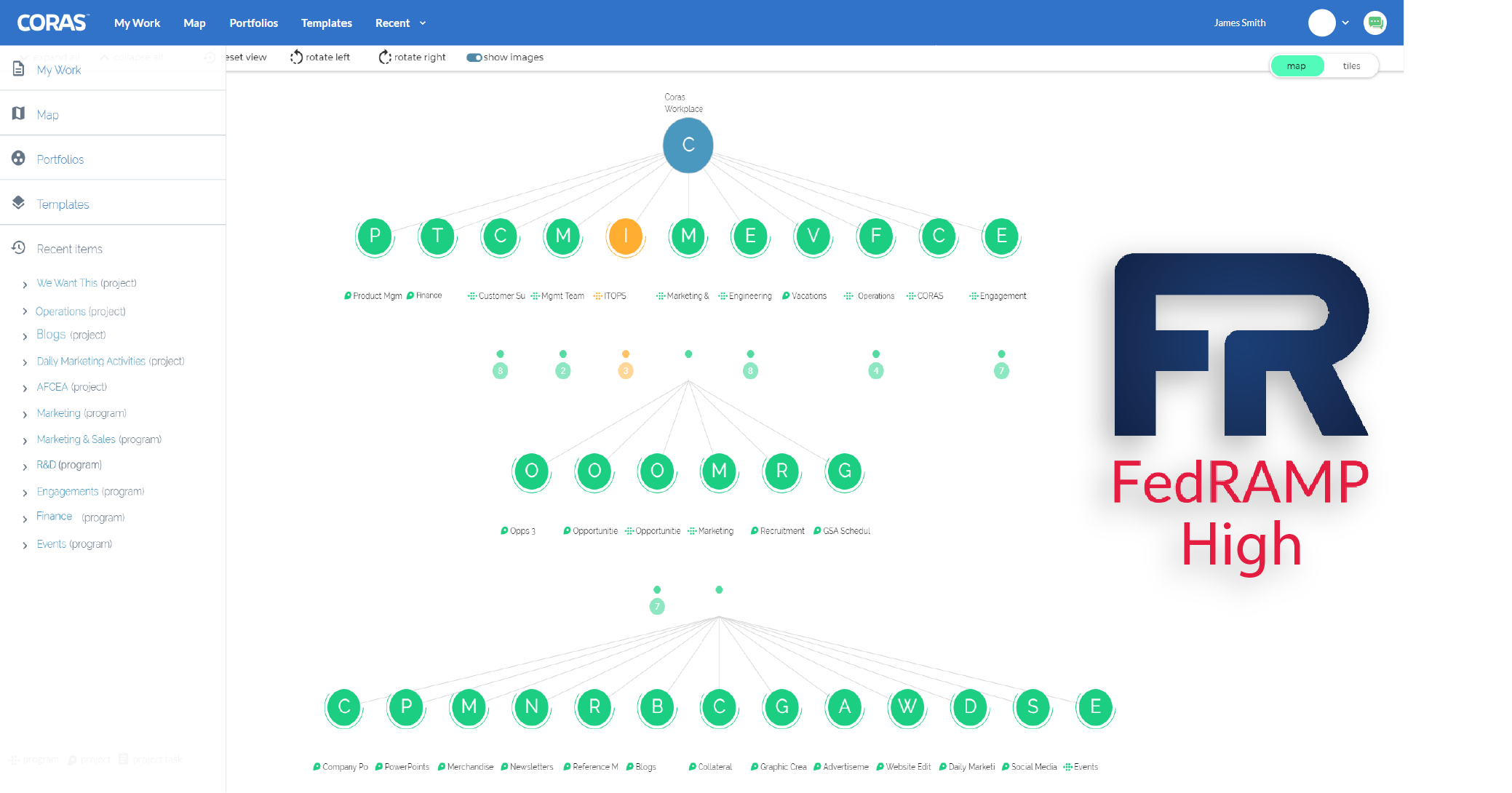 Reporting
Available in NIPR &

SIPR

What-if Analysis

Corporate Views & Reports

Department Views & Reports

Project Views & Reports

Decision & Historical Snapshots

Automation Through Rules and Workflow
AI & NLP
Cross Multidimensional Views

CORAS NLP Reads Documents & Texts 8,000 sentences/second.

Understands Meaning vs. Keyword Searches

Can Run Similarity Analysis - Find Unknown Connections

Understands Acronyms, Synonyms, etc.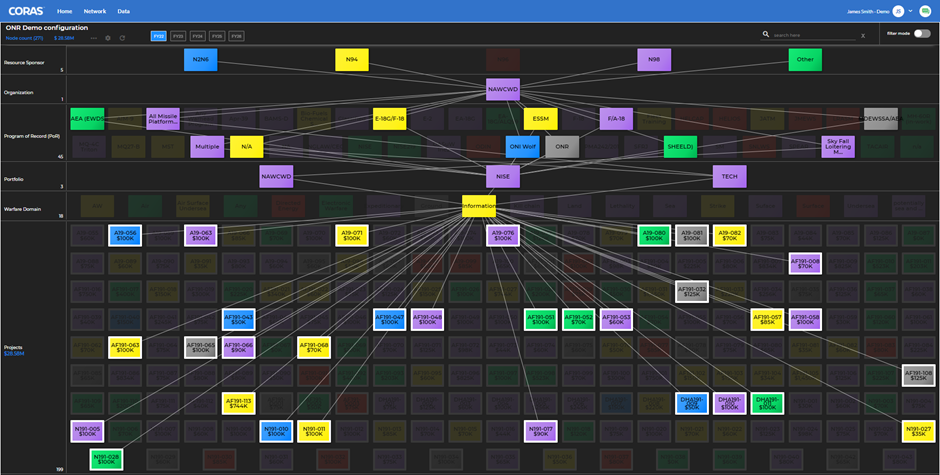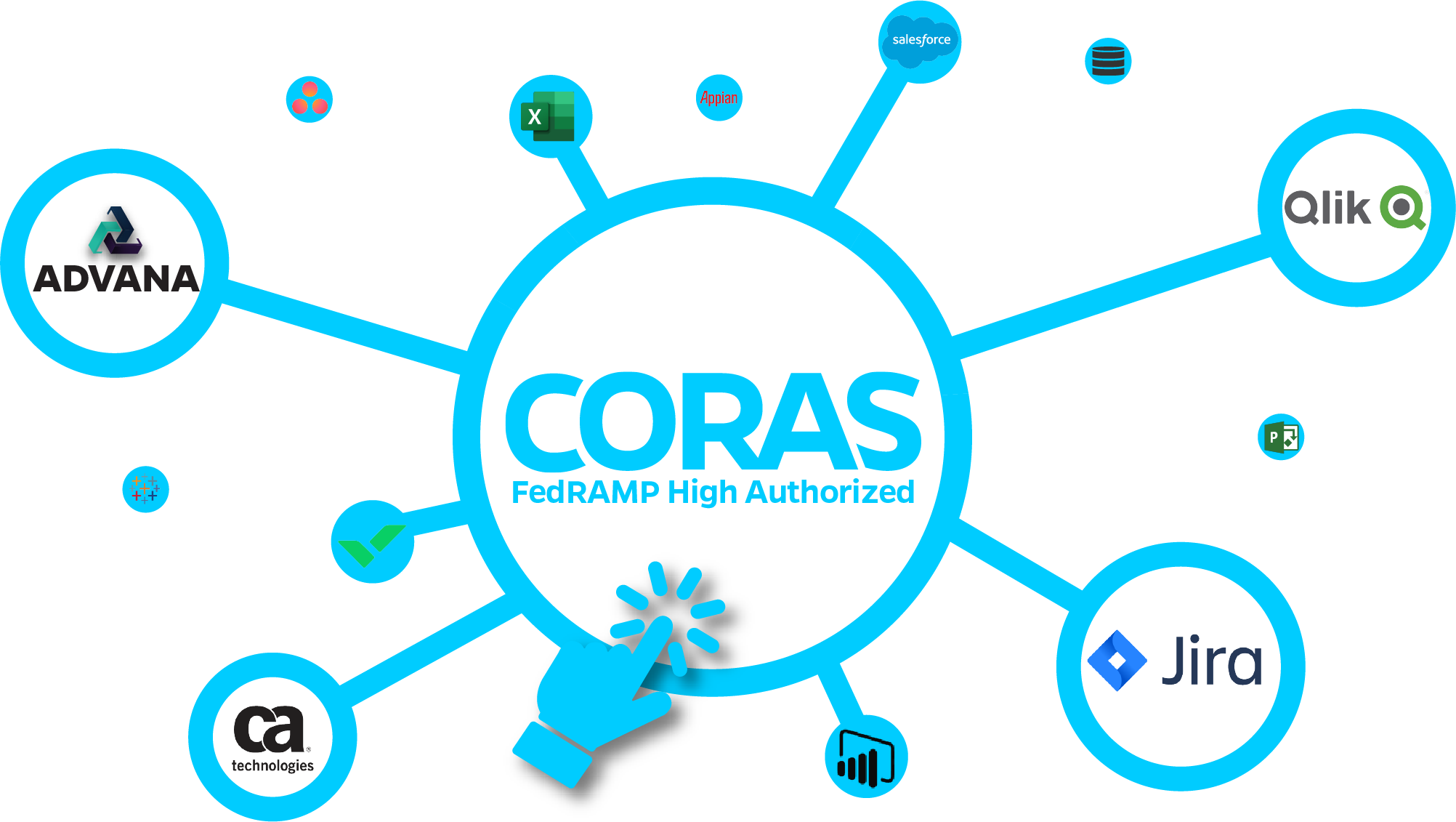 Aggregating Current Systems and Data
Analytics
Budget/Costs
Schedule
Resources
Requirements
Contracts/Procurement/Acquisition
Risks
It's easy to use, navigate, and saves my team and my agency time via customizable reporting functions.
As a former ACAT ID Major Weapon system PM/DPM for a number of Naval Aviation programs……. where were you all 5 years ago, I could of used this.
The CORAS solution has been a huge value add to our Program Management group. The collaborative features in the tool have allowed us to become much more efficient in our implementation...
Cool product that allows us to make informed decisions quickly and without all of the hand-jamming and hours of data calls... CORAS is critical to how we make decisions and support our mission.
Here's all the good stuff
The CORAS Neural Map
CORAS is designed the way humans think. We break complex organizational units into bite-sized components. The CORAS map emulates this in software that makes it easy to map to your mission.

Learn from New Data
The CORAS platform is designed to integrate with existing data regardless of where it sits today, allowing it to learn from new data sources. Not only are we connecting to new data, but we're also able to understand how it relates to everything already within our solution.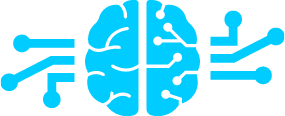 Build Your Organization's Memory
Every time employees leave the organization or shift roles a piece of "learned knowledge" memory dies. This means that the organization is constantly relearning the same things, or perhaps even the same mistakes, rather than using your current knowledge to speed into the future.