Volume 1, Issue 1
---
Bringing BI Analytics to Business Agility
When making decisions for your organization, you want to be confident in your data and sources. Having the ability to measure, pivot and respond to that data with more accuracy and flexibility is the edge you need today to stay competitive. Our newest update is the "CUBE," CORAS' BI functionality tool available with the Enterprise Edition that allows your organization to operate with a single source of data, allowing for increased agility and transparency. This empowers our clients on all levels to engage, work, and meet mission and budget goals.
Aggregate data from existing sources along with CORAS data. Ingest, transform, and analyze with the Cube.
Reviews have been outstanding. CORAS' Gartner analyst calls us the "Manage everything app," our clients call us "easy! " Implement our Mind-Map features and you have a build once, repeat indefinitely function that transforms your organization and efficiency.
Create custom dashboards for near real-time reports. Make better decisions and have the data to back them up.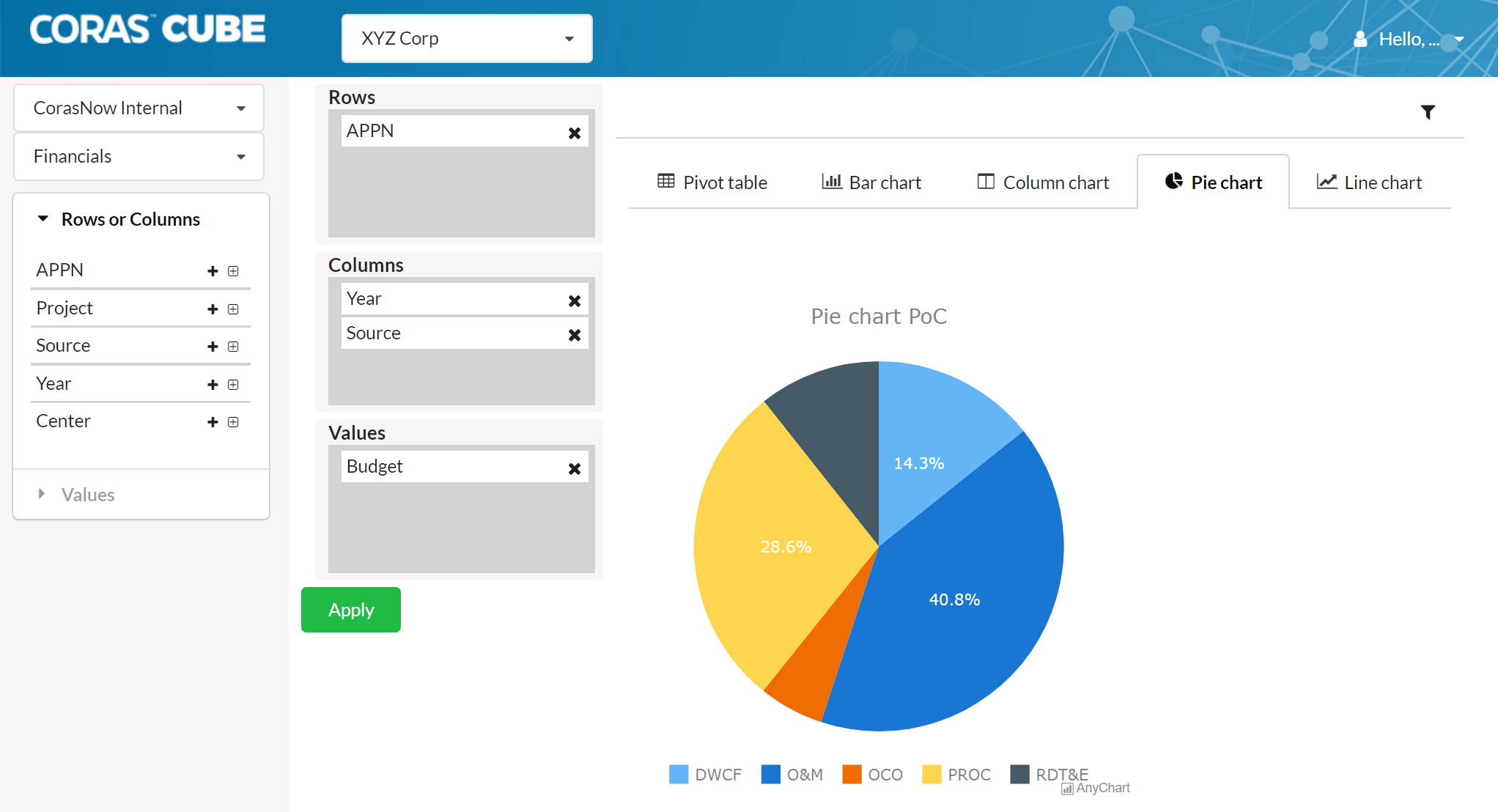 ---
CORAS for Trade Shows & Conferences
Thank you to our #Collision2018 partner. CORAS was configured for the COLLISION 2018 in New Orleans where
10,000 participants were engaged and energized about tech's limitless potential with speakers including John Chambers of CISCO, Anjali Sud of Vimeo, and John Zimmer of Lyft.
All participants were able to quickly download the CORAS Collision 2018 app to manage their brainstorms, tasks and takeaways.
Building upon our success in NOLA, we are partnering with American University for the Key Executive Leadership Conference on June 6.
Our conference app supports the event and supplements the experience with actionable features like notes, mind maps and tasking. The Attendee-First focus allows participants to make the most of their time, and take action with CORAS on their computer, mobile device or tablet.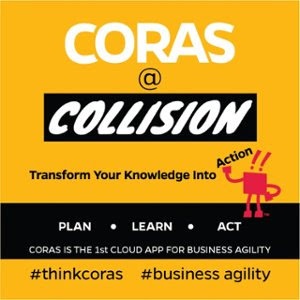 ---
Visualize & Access Your Work with Mind Maps
Mind-maps are a strong visual way to help unify a team and solidify a mission. CORAS provides over 100 mind-map templates that deliver repeatable functions like cyber checklists, logistics, marketing, sales, process, product management, product placement, resource allocation and many more. Build your mind-map with the end in mind. Now you have a team marching in the same direction with an articulated agenda and working graphic vision.
---